eat me, delicious
is one of those great food blogs that inspired me to create my own in the first place. Over there is found a recipe for
Earl Grey and white chocolate chunk muffins
. My love of tea and white chocolate made me realize this was way too good to pass up on. I use an obscene amount of Earl Grey tea in these. There was a major power outage today throughout my town (lucky us, we still had power) so my niece and nephew didn't have school. They were bored and needed something to do. In comes me to save the day! Baking sweets on a rainy fall day...heaven. FYI, I made these into mini muffins.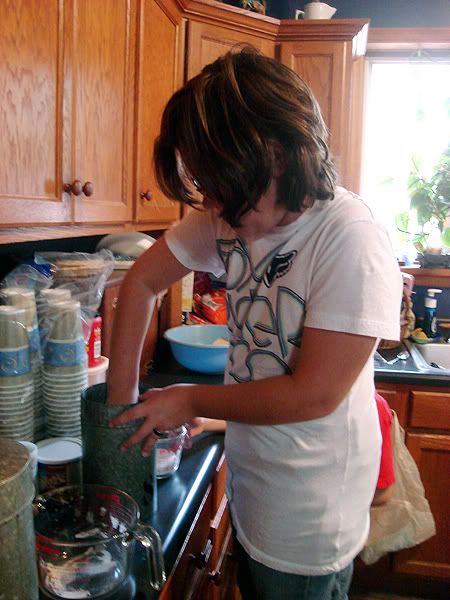 She's like a little mom sometimes. She loves to bake.
He is less enthused by baking, but likes it none the less...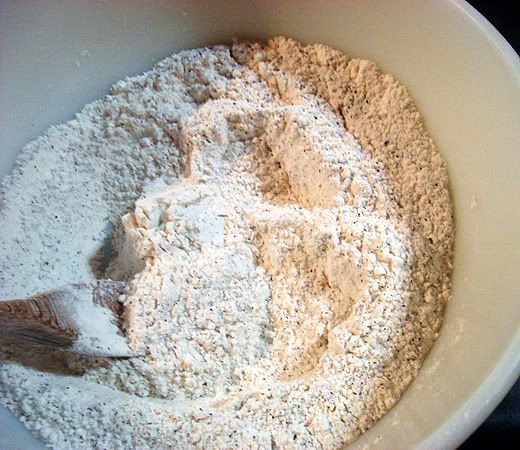 I add way more Earl Grey than is called for. Yum!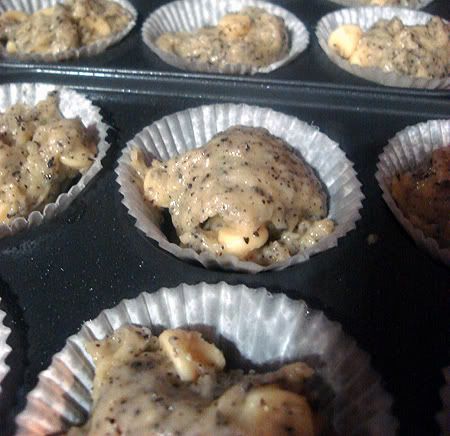 They are all ready to go! I didn't have white chocolate bars, so I just used white chocolate chips instead.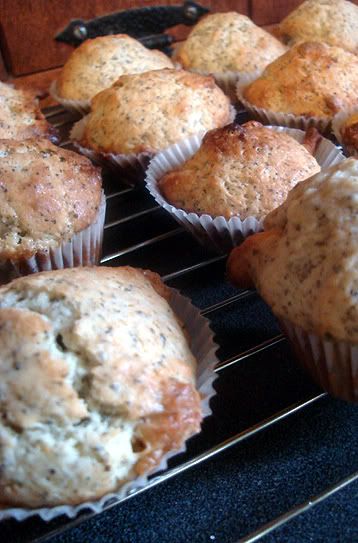 Can we say delicious?! The recipe below is my slightly altered recipe.
Earl Grey and White Chocolate Chunk Muffins
2/3 cup sugar
2 cups flour
2 tsp baking powder
1/4 tsp baking soda
6 bags of earl grey tea
3/4 sour cream
2 eggs
1 tsp vanilla
1 stick of butter (melted and cooled)*
3/4 cup of white chocolate chunks/chips
1. Preheat your oven to 400 degrees.
2. In one bowl mix together the dry ingredients (sugar, flour, baking soda, baking power, and tea).
3. In a seperate bowl, mix the wet ingredients (sour cream, eggs, butter, and vanilla).
4. Gently add the wet ingredients into the dry ingredients.
5. Mix in the white chocolate. Do not overmix your batter!
6. Line your tins with paper and spray with a non-stick cooking spray.
7. Fill cups with batter. I use a mellon baller. It delivers the right amount every time.
8. Bake for approx. 12 mins**. If your knife/toothpick pulls out clean, they are done.
9. Let cool slightly and transfer to a wire cooling rack.
10. Eat and Enjoy!
*I used salter butter and therefore, I omitted the 1/4 tsp of salt from the recipe.
**The recipe says 18-20 mins, but since mine were mini, I found 12 mins was a perfect time.