A friend of mine gave me some killer zucchini! They are massive vegetables. I decided I wanted some grilled zucchini for dinner. Time for improvisation!
Look at these!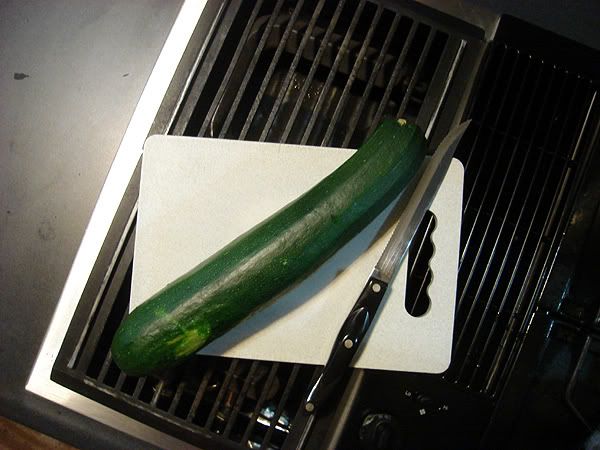 Time to slice this sucker up!
All sliced. I put them in a big bowl and tossed them with some extra virgin olive oil, just enough to coat them well. Don't drown them.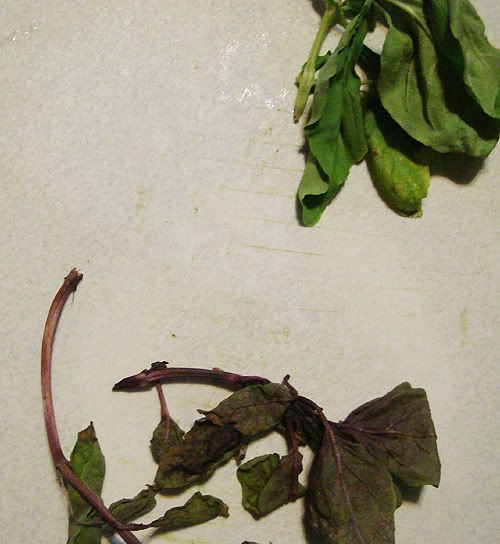 I grabbed some fresh basil (green and purple), threw in some thyme (one of my favorites), garlic/sea salt (one of those fabulous grinders from
McCormick
!), ground black pepper, oregano, and some paprika for a little kick.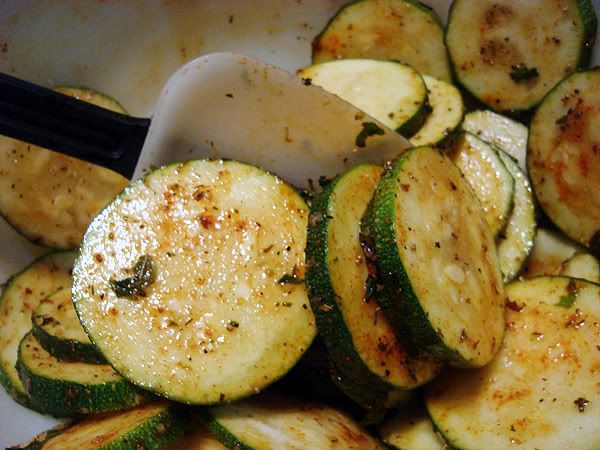 Doesn't it look yummy already? I had to stir this
a lot
to coat every slice. There was so much zucchini in here to season!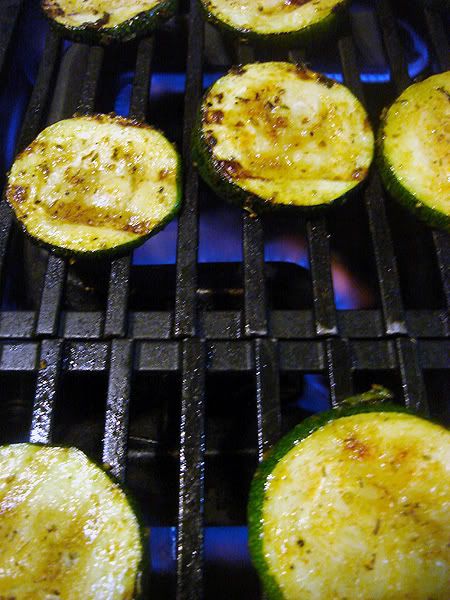 I got the stovetop grill nice and hot (medium-high for mine). I grilled them 3-4 mins. per side. I couldn't wait to eat this!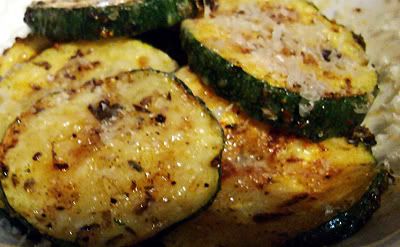 How fabulous does this look? I decided to be a little sinful and grate some Parmesan cheese on top. Oh my god, it was like heaven! I can give you a rough recipe...
Grilled Zucchini
1 large/super large zucchini
olive oil (just enough to coat zucchini)
handful of green basil chopped
handful of purple basil chopped
1 tbs oregano
2 tsp thyme
palmful of paprika
salt
pepper
parmesan cheese
1. Cut zucchini into 1/4" slices. Put into a large bowl. Add olive oil, just enough to coat each piece.
2. Add in herbs and seasonings. I found it easier to add in half the amount, stir, and then add in the rest. I had a lot of zucchini in this bowl to coat.
3. I used a the grill top on my stove, I set it to medium-high. I grilled each slice 3-4 mins. per side, enough to get nice grill marks on them.
4. While hot, grate Parmesan cheese on top.
5. Eat and enjoy!