I obviously read a lot of food blogs. I'm also a big fan of
TasteSpotting
where I found
this
recipe. Zucchini and garlic in a soup? Sign me up. The strange thing is, I'm not a soup fan at all. It's the strange combination drinking hot food that doesn't settle well with my stomach. This soup makes me forget all of it. It's blended and creamy, and the best part is that it's done without cream! Not only am I a huge fan of this soup, everyone else that tastes it becomes one as well! On y va!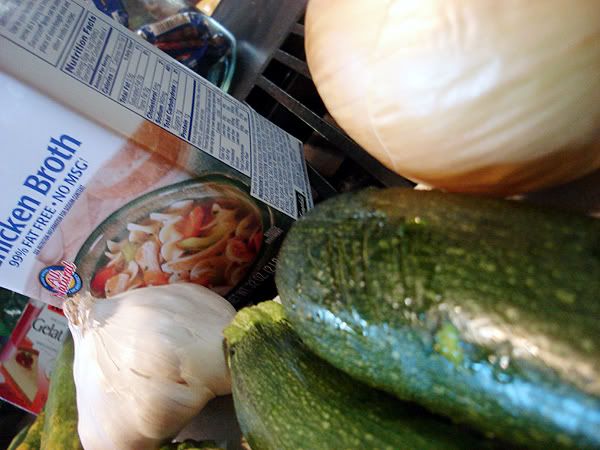 Most of the ingredients. Zucchini, onion, garlic, and chicken broth.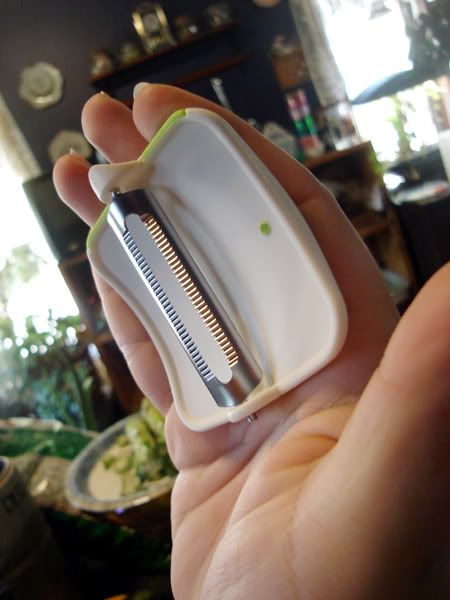 My sister took a trip to Le Gourmet Chef and bought me this while she was there! Coolest peeler ever. That thing took on the zucchini like it was its job. Oh wait, that is its job! ;)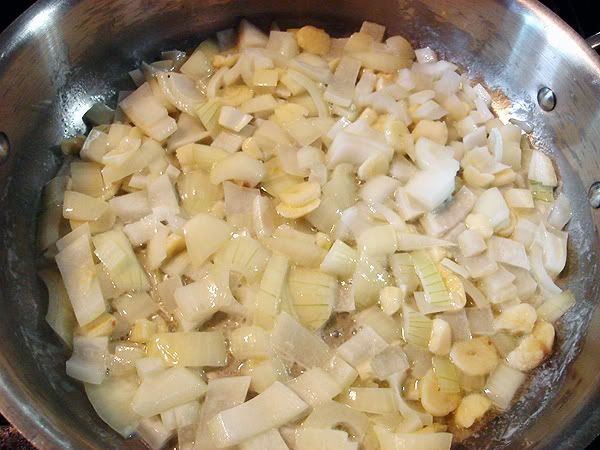 Onions and garlic first. Well, onions first, then garlic. No one wants burnt garlic. I cook these longer than the recipe says. I cook the onions until everything is caramelized. Careful. Let me repeat though, no one wants burnt garlic! I don't care about the size of the chop very much because everything goes into the blender in the end!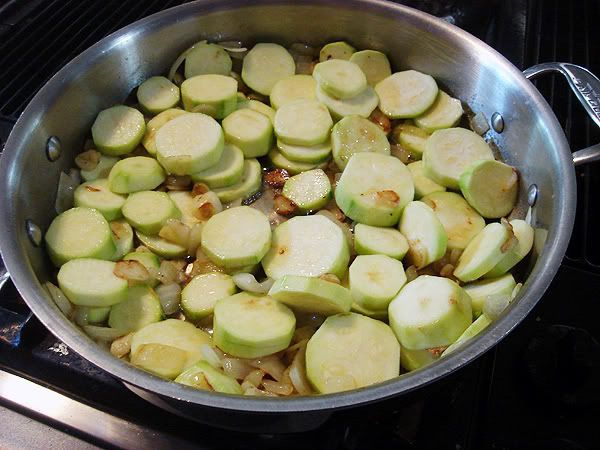 I borrowed my mom's saucepan. This thing is a beast, I swear. Look at all of that fantastic zucchini.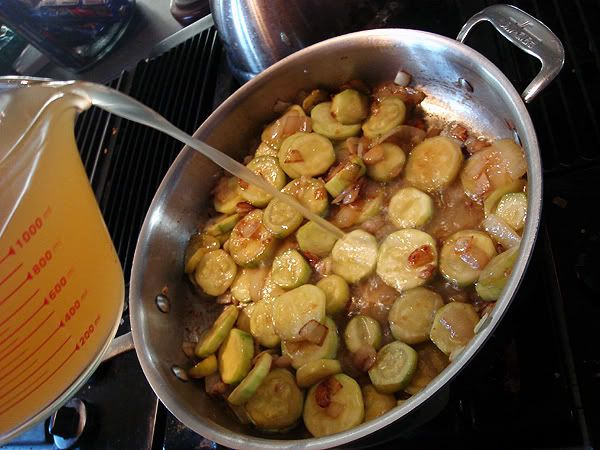 When everything is soft, add some broth. I bought broth. I'm lazy....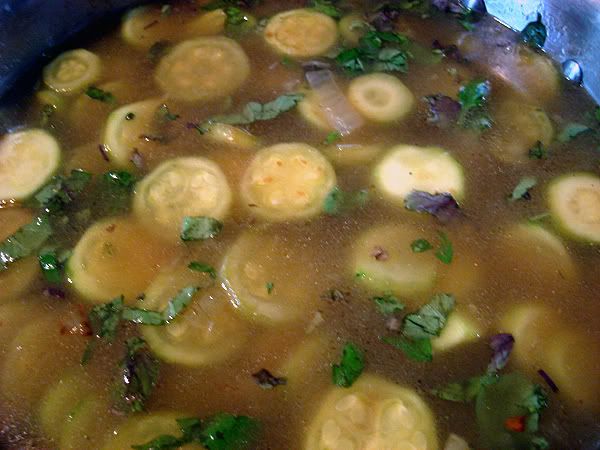 What is this? Basil. What would I do without basil? Do you see a theme yet from this summer. Everything was about zucchini and basil. I had loads of both and didn't hesitate to use every bit of it. Basil is not part of the original recipe...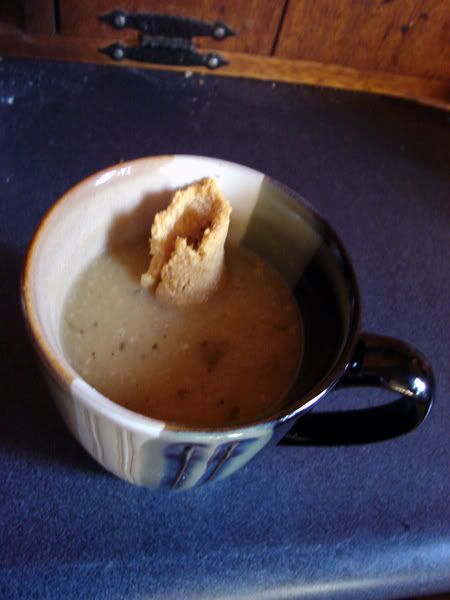 Finished product. This is post-blender and has an added parmesean crisp. The crisp was a failure at what it was supposed to be, but yummy none the less. It's totally not necessary, just an added indulgence.
Creamy Zucchini Garlic Soup
4 tablespoons butter
1 onion
8 large cloves of garlic
4 zucchini (about 1 1/2 lbs)
4 cups of broth (chicken or vegetable)
1/2 teaspoon powdered ginger
Basil (a good handful and is completely optional)
Pepper
Salt (although I don't use any additional salt for this recipe)
1. Melt the butter. When it foams, add the onions then the garlic. Cook for about 10 mins until onions are soft (or in my case, slightly caramelized).
2. Add sliced zucchini and cook that until soft (the time depends on how you sliced your zucchini)
3. Add broth and basil. Bring to a simmer. Simmer for around 45 mins.
4. Use an immersion blender, or standing blender, and blend the soup. Only do half at a time. You want this too be creamy and well blended. It's much easier to handle this in steps. This is the point where I season with ginger and pepper. I season each blending. I probably use more than 1/2 teaspoon of ginger. It's more like a 1 teaspoon of ginger when I'm all done.
5. Eat and enjoy!